Optimal systems as solutions
Granulation facility for icing sugar
Features of the facility
The facility employs a continuous batch system so that it can perform high-mix small-lot production.
In order to facilitate cleaning work after its operation, it consists of machines with easy to disassemble and cleanability.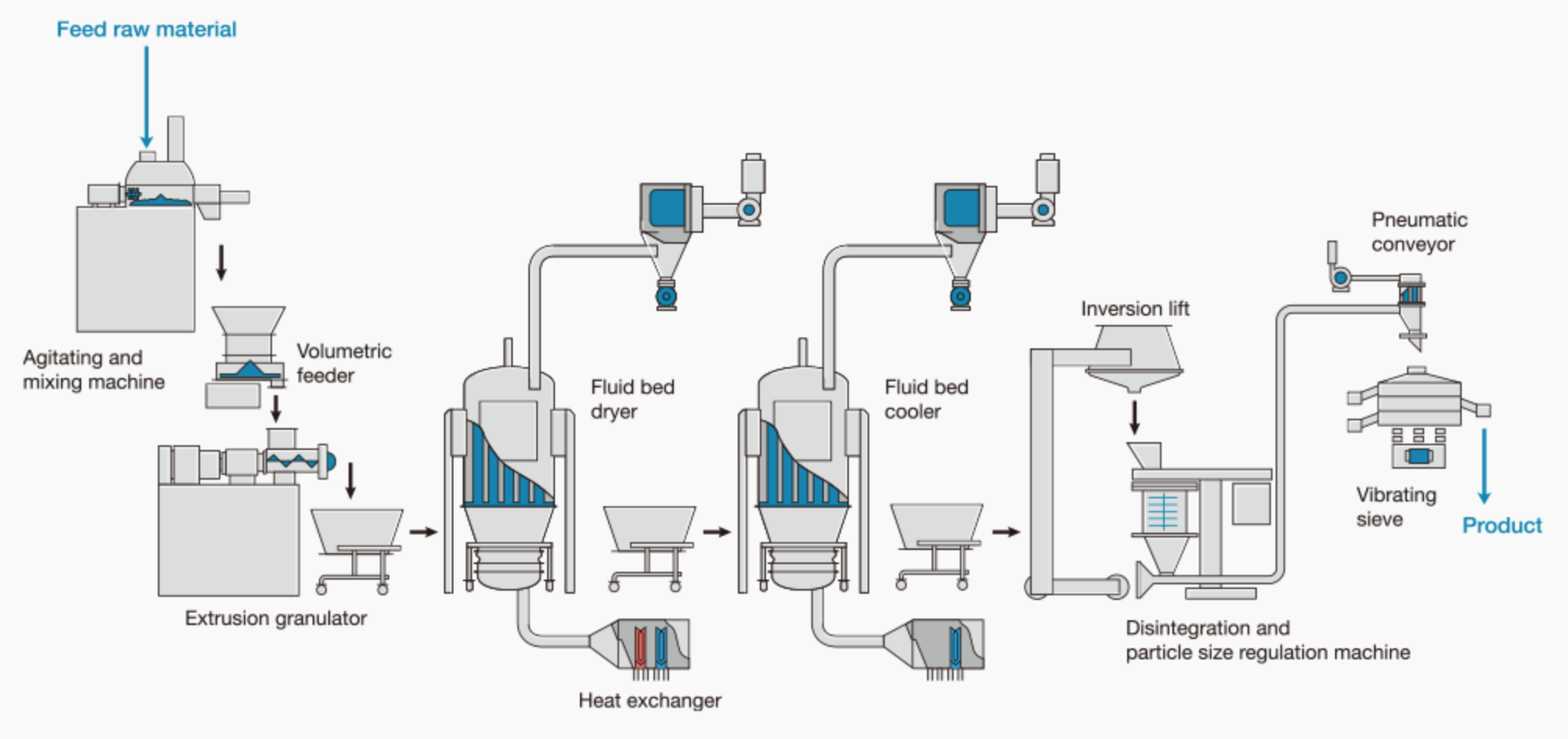 Granulation facility for pharma products
Features of the facility
A facility to mix granulate, and spheronize medicine raw materials. This facility is most suitable for producing granules and capsules.

General granulation facility
Features of the facility
Granulation facility to manufacture soft granules. It is suitable for manufacturing high water soluble, granulated products such as agricultural chemicals and seasoning.